Archive for August, 2012
We are trying out a new website for us at least.  I am going to try to post our "The Great Adventure" to see if this is a more effective method and possible to give Janice a place to post a blog.  Let us know what you think.
The Great Adventure June 2012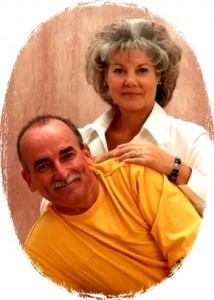 In our last newsletter I wrote, "I believe that in every heart is the God planted desire to live a life that makes a difference."  We recently helped to host a medical team from Ohio who made a big difference.  Two days after their arrival we traveled to a remote village called Uaxactun (Yuk- a -Tan) to do a day long medical outreach.   The First Ladies Office contacted Hospital Shalom to ask if we would take medical care, in cooperation with the Guatemalan Red Cross, to this village.  Hospital Shalom and the medical ministry team provided eye, pediatric, gynecology and general medical exams as well as children's ministry and medicines all totally free.  The First Lady's    office had also arranged for three national doctors to work with the team and several college students who served as interpreters. 
    I drove our mobile medical bus for the two hour journey to the village where we started the day with prayer for wisdom and strength.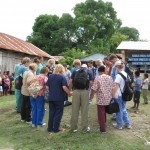 Uaxactun is a village of 963 people.  They have virtually no access to health care or clean water.  The people had started gathering very early in the morning for the opportunity to have their families examined by the doctors.  By the time our team arrived, the line was very long and we did not leave until everyone's needs were met, both physically and spiritually.
  We arrived back at the hospital after dark exhausted but excited by what had been accomplished through the hard work of the team.  Through their obedience to come and serve among the poor and needy, they walked out the Scripture found in Matthew 25:40 which reads; "And the King shall answer and say to them, Truly I say to you, Inasmuch as you did it to one of the least of these My brothers, you have done it to Me."  They made a difference in the lives of the people they touched and I believe there was a difference made in their lives as well.  When we use the gifts the Lord entrusts us with…HE makes all the difference!
  Many of you know of our current situation, but for those of you who do not let me recap briefly what is going on in our lives right now: At 1:30 a.m., the morning of July 24th, we received a phone call that shook our world.  Our daughter Harmony called us and told us to call our son, Nathan, a.s.a.p.  Our
little grandson, Levi, had been taken to Children's Mercy Hospital because he was lethargic and vomiting and was diagnosed with a malignant brain tumor that was causing a pressure buildup inside his little head.  For the complete story please go to the website:  www.caringbridge.org  and under the "visit a site" type: leviewing.
  We are in another battle with cancer.  But the Lord, who has already won the victory in my body, will have the victory yet again.  Through this trial, I have witnessed my son and daughter stand firm in their faith knowing who their God is and from where their help comes.  The portion of scripture that has given me strength is Psalm 42:5 which states: "Why are you crushed down, O my soul? and why are you troubled in me? put your hope in God; for I will again give him praise who is my help and my God."
  We were rocked to our core and this trial came from way out in left field.  I found myself asking a question I haven't asked for a long time. . . . why?  A question I knew there was no answer for.  Jesus is not rocked nor did it surprise Him. We know that the Lord holds little Levi David in HIS hands and he is HIS.  We pray for His will to be done in every circumstance and in every situation.  The battle is the Lords and HE WILL receive ALL the glory and praise in the victory.  Levi David turned one on August 15th.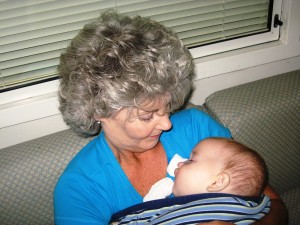 Maw-Maw with the Mini Guy.  Great cuddle times.